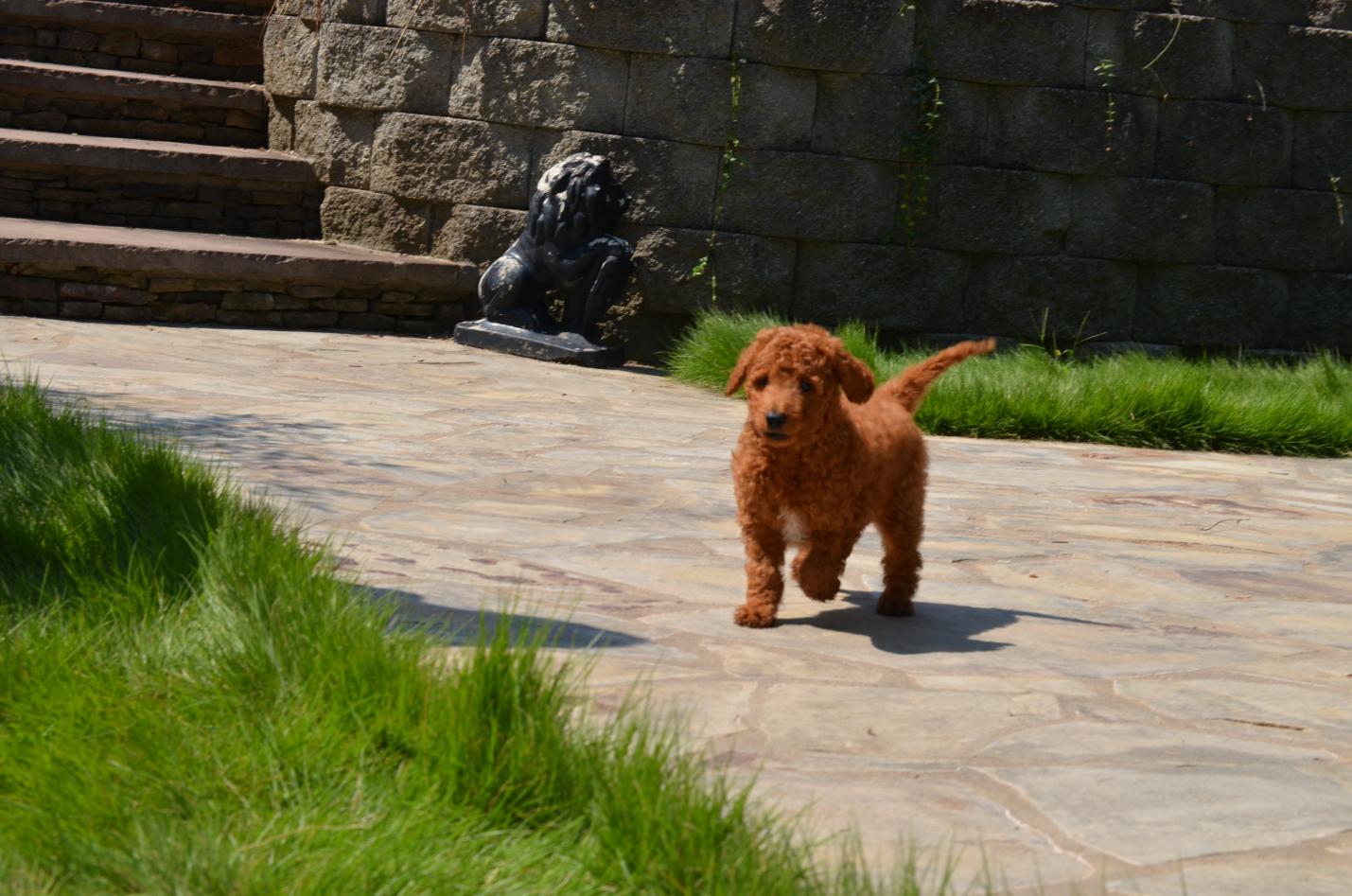 Irish Setter x Poodle = Irish Doodle
Irish Doodles are over-the-top friendly, hypoallergenic best friends.
Irish Doodles
Irish Doodles seek to combine the intelligence and non shedding coat of a poodle with the friendly, happy-go-lucky nature of an Irish Setter. We love family raised Irish Doodles, which are wonderful family pets, great with kids, and typically hypoallergenic. Irish Doodles are outgoing and friendly--never meet a stranger.
My name is Isaac Crockett. My wife Jill and I have three kids (Levi, Kate, and Benji). I've been a lifelong animal lover (animals of any kind). My family is a bunch of dog lovers, and we're especially excited about Irish Doodles.
Everywhere we take our two Irish Doodles, people ask about them, comment about how beautiful and intelligent they are, and ask us where they can find an IrishDoodle.
I am the senior pastor of Hamburg Bible Church, near Allentown, Pennsylvania. In addition to being a pastor, I've been an adjunct counselor at the public school system for at-risk youth, and I'm privileged to serve as a frequent guest and host at the American Pastors Network radio program--Stand in the Gap, which is based in Pennsylvania, but heard on radio nationwide.
What We Do
We raise a couple litters a year of top quality Irish Doodles. We seek to match IrishDoodle pups of outstanding health, looks, and personality to wonderful forever homes. My older brother Dr. Nathan Crockett lives in Greenville, South Carolina. In addition to being an administrator and faculty member at Bob Jones University, Nathan has developed an outstanding reputation over the past many years for offering premium home-raised Goldendoodles and Labradoodles (standards and minis). A few years ago, he decided to partner with some of the best doodle breeders in the business to form Crockett Doodles. It was a natural fit for us and our Irish Doodles. We have a few guardian homes in our area for Irish Doodles, Goldendoodles, Labradoodles, and Sheepadoodles. My wife and I use our home as a pickup location for Crockett Doodles om the Mid-Atlantic. This means that a few weekends a year we have the joy of watching a forever home united with an outstanding doodle puppy.
We never ship puppies since we think that gives a terrible start to a puppy in its new home. We have people from all over the U.S. (and Canada) drive to one of our pick up homes to get an Irishdoodle puppy; fly to us and fly back with the pup in the passenger compartment, or have us hand deliver their pup for 60 cents a mile.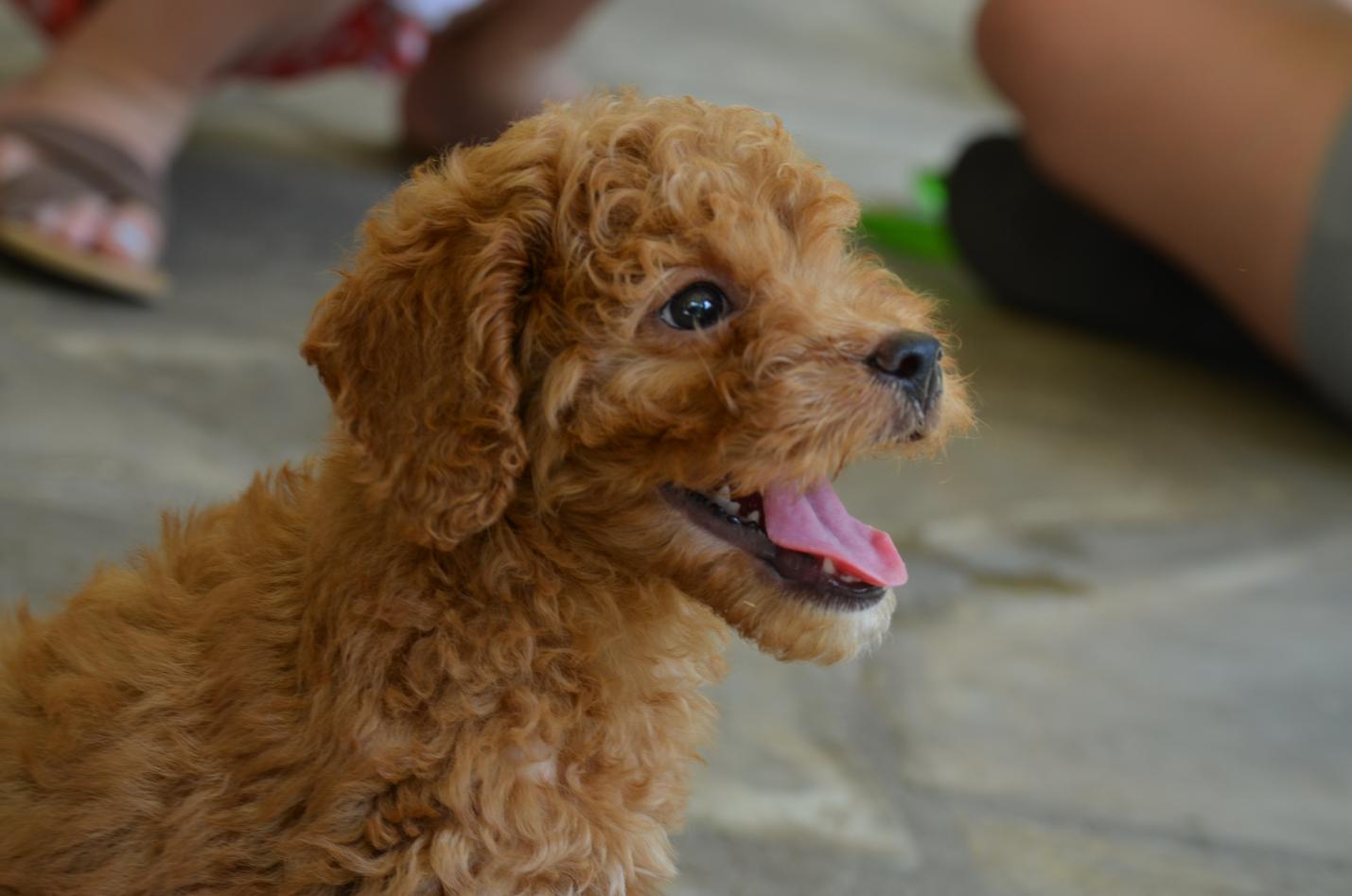 Our Partner
Crockett Doodles is a network of premium doodle breeders. Crockett Doodles partners consistently have the best reviews of any doodle breeders and have tens of thousands of Facebook followers. Crockett Doodles has established a reputation as a network of breeders who focus on family-raised pups of the best quality. Very few breeders have developed the same reputation that we have. You can read more about us at our website CrockettDoodles.com. Currently we have at least one Irish Doodle guardian home in each Crockett Doodle location except San Francisco and Detroit (see locations below). That means that if you're a reasonable drive from Harrisburg, PA, Greenville, SC, Atlanta, GA, or Charlotte, NC, you may want to apply for an IrishDoodle from us. Click here to apply.
Crockett Doodles Locations
Allentown, PA
Crockett Doodles Mid-Atlantic
Greenville, SC
Southeast Hub (Primary)
Atlanta, GA
Southeast Branch
Charlotte, NC
Southeast Branch
San Francisco, CA
Crockett Doodles West
Detroit, MI
Crockett Doodles North